New Perspective Media is a group of integrated media, marketing, communications, PR and events management agencies operating in 7 offices across the UAE and the Asia Pacific. Our esteemed clientele includes major government agencies, top banking and finance institutions, and reputable corporates in various industries (healthcare, trade, investments, entertainment, and technology).
We are expanding our Dubai-based operations and are looking for highly-enthusiastic and dynamic professionals to join our Corporate Affairs & Stakeholders Management division.
We have proven time and again that we're the right partners in all your communication needs. We've done this through our strong pool of passionate and talented individuals who have always pushed us to great heights. Join us in this endeavor and send your CV to [email protected]
We are looking for the following: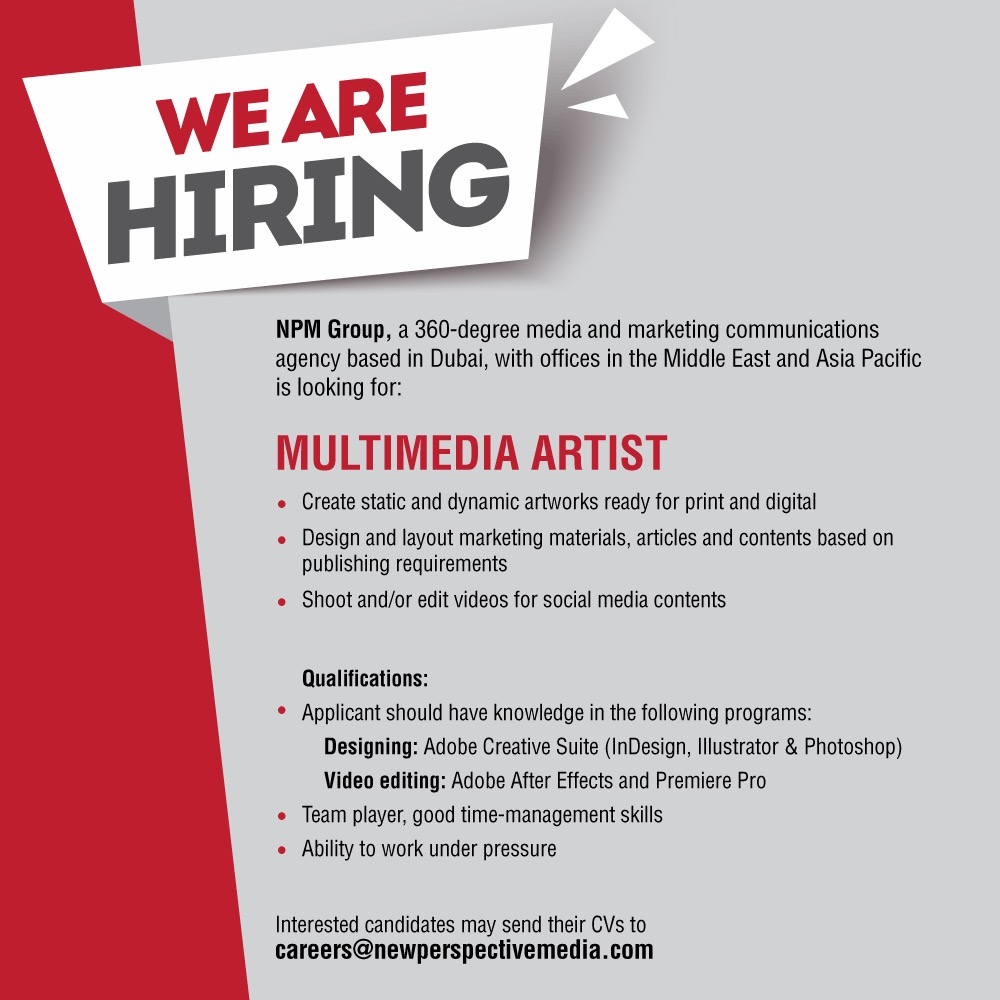 Interested applicants may send their CVs via email to [email protected] with the subject: Multimedia Artist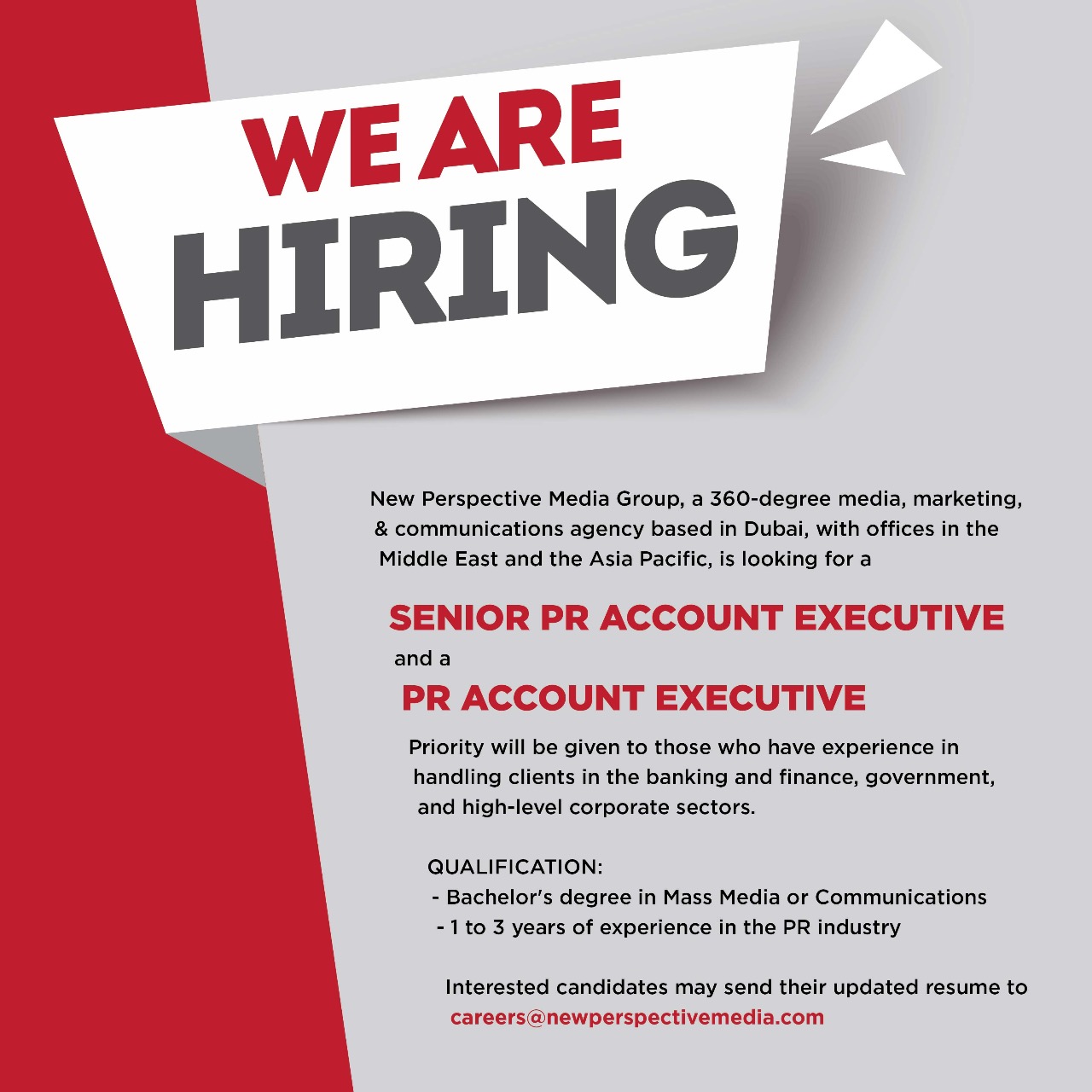 Interested applicants may send their CVs via email to [email protected] with the subject: Senior PR Account Executive / PR Account Executive
Job Summary
We are looking for social media-savvy writers to join our fast-growing news desk. The successful applicant will develop, pitch and write daily content that will draw and engage our target audience – the overseas Filipino workers in the Middle East. A passion for and ability to spot and write and edit engaging and viral content, and experience in using social media as a source for content as well as a tool for audience engagement, are a must.
Qualifications and Skills
Your love for pop (interesting, as well as weird) should hinge on awesomeness. Be a creative storyteller. You must possess the ability to craft great headlines and stories and engage readers. Have keen sense of spotting topics that are trending or have viral potential Have experiences the use of social networks, and online forums to draw readers Have multimedia skills to form interesting, compelling and unique/original stories using images, gifs, video, headlines and other publishing elements Have proven track record of writing engaging news, reviews, interviews, features, or scoops on OFW news with viral potential Have ability to work independently under tight deadlines, as well as collaborate as part of a team.
Must have at least 2 years experience in writing for a publication or digital media outlet or a blog.
Attractive salary package and unlimited career growth await! Plus opportunity to interact with famous personalities and the who's who of the local and international community.
Send your CV now at [email protected]
Indicate in the subject: Ref107-Editor or Ref108-Writer